Plant These. Save The Bees.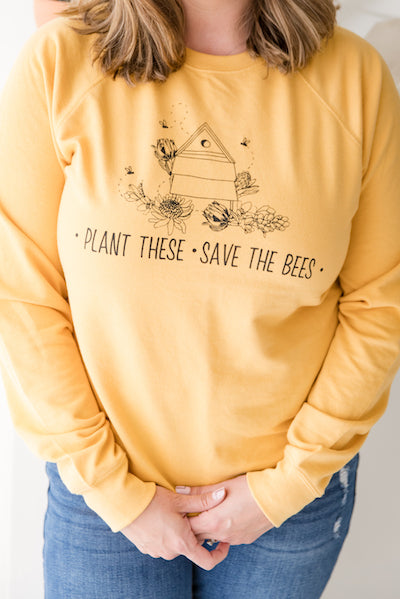 We love living in Colorado, we love camping in the mountains, and most of all we would do anything to give back to our bees. (We love our honey!)


This week we are LAUNCHING our very first lightweight sweatshirt!!! Perfect for those summer nights by the fire pit, with birks on your feet, a chill in the air, and that topknot smelling like camp fire. Oh, it's one of my favorite smells there is! 🏕 🔥   


We were inspired by our bees. We want them to thrive in their environment and have all the pollen their little hearts desire. Help spread the word to plant all the flowers, give back to the bees, and our planet.

We are SO excited to be launching these beauties and because we couldn't decide on which color we liked best, we have two options for pre-orders: Bone White and Gold. Ahh the softness will delight your soul and make your eyelids droop in your camp chair. Errrrr at least that is the hope. ;) 
Pre-order yours ASAP!
XO, Courtney